The 5 most unusual restaurants around the world
Have you ever thought about eating from a toilet or sitting in a coffin as you eat dessert? Well, the owners of the following restaurants definitely have. These most bizarre eateries are unusual, to say the least.
Going to a restaurant is not only about getting away from our own meals and our own kitchens: we do so to enjoy some delicious food with our friends and family. It's never easy to agree on a place – choosing a restaurant usually involves people arguig over whether to go to a tried and trusted place or to be adventurous and try something new. These eateries are definitely fall in the category of "something new".
#1 Eat from a toilet – Modern Toilet (Japan)
A unique bathroom-themed restaurant that, for some unimaginable reason, decided to go with everything toilet related: toilet bowls, urinals, you name it. Anyhow, Modern Toilet is the most popular eatery in the area.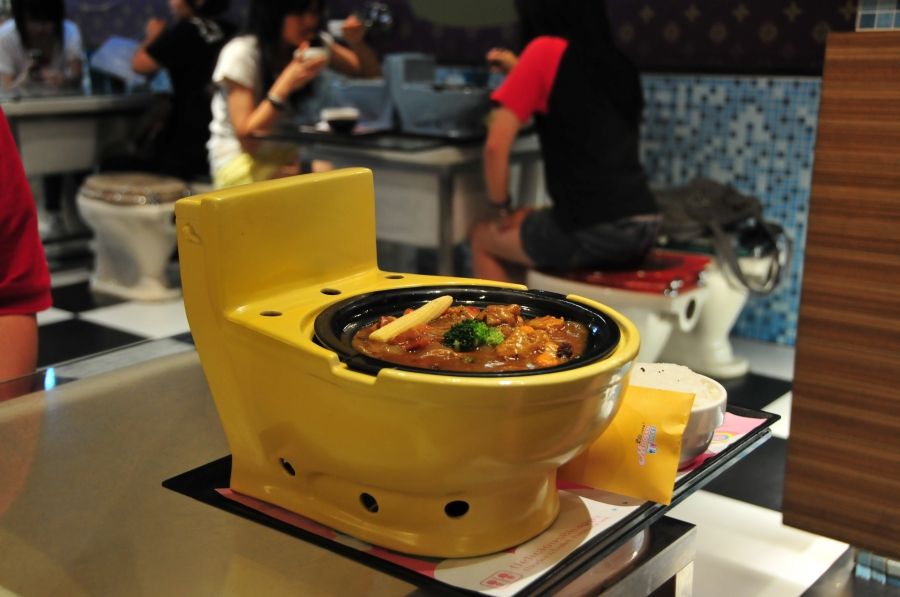 #2 Funeral Food – Eternity (Ukraine)
No one likes to go to a funeral and we definitely don«t expect to have fun there. If, for any reason, you wake up one day feeling like you'd rather eat in a coffin and enjoy yourself, try Japan's Eternity.
#3 Eat like a princess – Princess Heart (Japan)
When it comes to princesses, you might think Disney but princesses are part of Japanese Anime Culture. If you've been dreaming of being treated like a real princess, this is the place for you – the restaurant is decorated with beautiful mirrors and lace.
#4 Food and Condoms? – Cabbages and Condoms (Thailand)
Raising awareness of protected sex and educating teenagers is undoubtedly important but what connection is there between food and condoms? Well, you can go to Bangkok, Thailand to figure it out.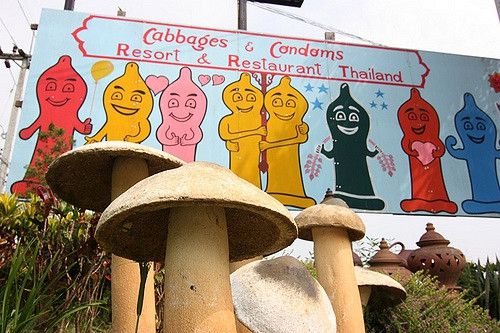 #5 Food in a prison hospital – Alcatraz ER (Japan)
This restaurant is a real nightmare. Try to enjoy your meal locked in a filthy sell of a medical prison served by a nurse covered in blood. It is a most bizzarre experience you'll never forget.
---
Share this article.