I knew you were going to leave me when we last went to the store together. I knew because I kept receiving the same signals I had been receiving the last time someone left me. I knew you were going to leave me even when you said everything was fine. You hugged me and every fiber of your being was trying to tell me it was all going to be fine. But I knew it wasn't.
And realizing that destroyed me. I couldn't believe I would have to go through the same time I had a year ago. I thought I had learned my lesson only to realize that, in fact, I hadn't. First I thought the lesson was to learn not to be involved with someone who would worship me like a goddess but then I realized I had to learn to let that go for it wasn't love - it was addiction.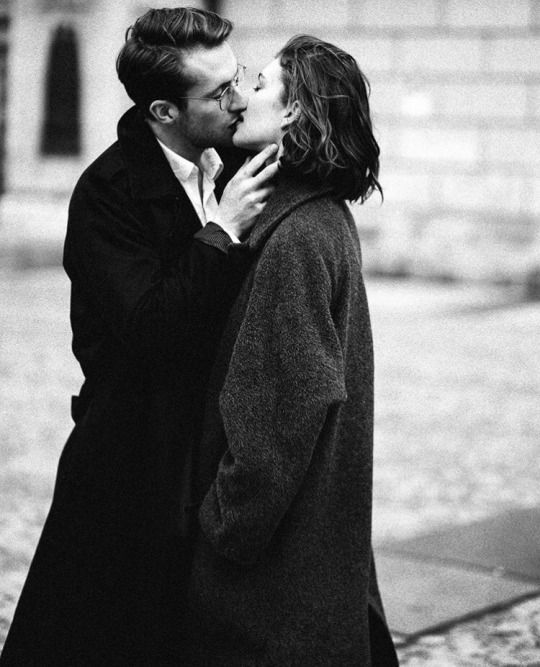 I was addicted to you. There's no other way to say it. I used to be an addict. I was like a closet smoker who is aware of the fact that one day she'll be found out but that only makes things even more thrilling. From time to time, I'd say things like "I'm a strong, independent woman" but as soon as I smelled you, I'd forget all about that. But I could still smell it on my fingers and I felt ashamed. I was addicted to you.
I remember hanging on your every word, begging you to stay a little longer, just for one last dance but the truth was that the party was over, the lights were already out and I was standing on the dance floor all by myself. I was drunk on love and I would have given anything for little scraps of your attention.
And when the band wouldn't play, I looked up and realized you were not there. I was standing there all alone. You were casually standing by the door with a faint scornful smile on your face, waiting for me to see our relationship for what it was. The party was over and I was alone with my very own voice of reason.
"Shall I call you a cab that takes you back to the person you used to be?" Well, at least my voice of reason has a sense of humor. "Yes, please", I replied in perplexed astonishment. I couldn't believe was back to square one.
Realizing you're addicted to someone is not your finest hour. When your whole life depends on how he's feeling at the moment or how he kisses you or whether he likes the fragrance you're wearing, it really makes you realize that the thing you're truly addicted to is feeling loved and accepted. And the moment you start to believe he really does love you for who you are, it's over.
Maybe you're strong enough to quit, maybe you have to give him up and live with your patches for a while but what matters is the moment you realize it's not what you needed. You didn't really want him, you wanted something that could have been good for you. But it wasn't.
I'm an addict. I'm addicted to my own reality and I'm addicted to planning everything. I had plans for how you'd fell in love with me. But it all went up in smoke. When you told me you didn't love me, all I felt was anger. It wasn't sadness, it was just anger and that's how I knew I didn't need this.
Real love doesn't need to beg or make things look prettier - real love accepts. You must be yourself, you must be able to say "This is me. I'd love for you to take me as I am but I'll be okay if you choose not to. I trust you and I believe that if we're truly meant to be together, you'll take me as I am". Real love is unconditional.
And this is what I'm after now. Everything else is a sham. And that is much worse that being on your own.
So I'll be here waiting for the real deal.
So this is me. I'm six months sober.
---
Share this article.