10 easy beauty hacks to add to your daily routine
We all want to look our best at all times but taking time to do your skincare routine can be a little challenging sometimes. Here are some quick and easy beauty hacks for seriously busy women
1. Use an Alumn Block
An alumn block is a white crystal-like stone made of monopotassium phosphate known for its extremely versatile use - it's a great antiperspirant, it gets rid of pimples and combats post-shaving related skin problems, such as bumps or bleeding.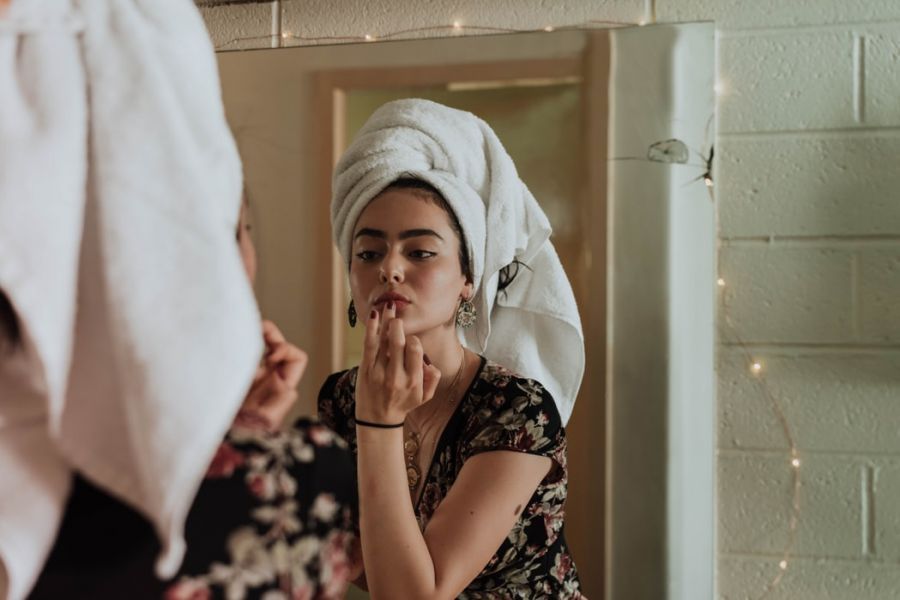 2. Hide those fine lines
Foundations containing reflective particles distract attention from fine lines. You can apply it on your whole face or you can use a tiny bit under the eyes to hide dark circles or wrinkles.
3. Brighten your eyes
Brighten your eyes using a white eyeliner on your lower lash waterline. If you find that white makes your eyes too bright, try using other pales shades like nudes or other pinky shades - but be careful with nudes as it might make your eyes look a little too pinkish.
4. Combat eyebrow dandruff
When your eyebrows suddenly appear dry and flaky, try exfoliating your skin by gently rubbing it with an old toothbrush and reach for your thickest moisturizer or massage the area using olive oil or rapeseed oil.
5. Make your lipstick last longer
There are products specifically designed for making your lipstick last longer but it can be achieved by lining and filling in the lips completely with lip liner before applying any lipstick. Setting it with a translucent powder also does the trick.
6. Get rid of makeup stains
Do not rub your clothes when you get foundation on them as it will only make things worse. Instead, try moistening a cloth with soda water and press it on the stain, then put some salt on the stain. Salt absorbs makeup quite well allowing you to simply brush the salt off your clothes once the satin is gone.
7. Refresh your roots
If you've run out of dry shampoo, try rubbing some talcum powder in your hair and brush it through to get rid of any excess powder. This will help you go another day without having to wash your hair.
8. Dry your nail polish in no time
The party is about to start but your nail polish hasn't dried yet? Simply put our fingers in ice-filled water for a few minutes and you'll be ready to leave in no time.
9. Get rid of your dark circles
Try applying some light blue eye shadow before applying your concealer - this will surely help you hide those dark circles under your eyes.
10. Prevent eye shadow fallout
Prevent your darkly-pigmented eye shadow landing on your cheeks by coating your under eye area with a generous amount of translucent powder. Any fallout will land on the powder so you can easily swipe it away once you're done.
---
Share this article.